This post was migrated from the previous community
Question:
How to get started using Signicat Sign Portal?
Answer:
1. Navigate to your Signicat Sign Portal domain
The domain will typically be company .signicat.app or for instance sign.yourcompany.com. Press the "Sign in" buttom to login: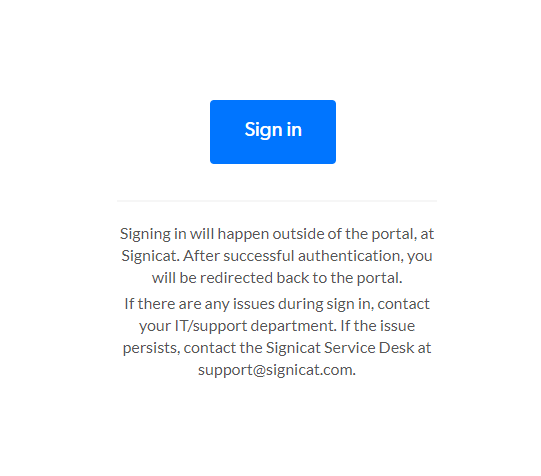 2. Select the authentication method you prefer to sign in
When logging in, make sure to choose the same login method as when registering. If you forgot which method this is, please contact support. When you log in for the first time, you will be asked to choose an eID method. The method you choose for your first login will be the one you have to use every time you log in. For instance, if you chose SMS one-time-password (OTP) when registering you need to choose this to sign in. As standard, SMS OTP is the login method that is setup.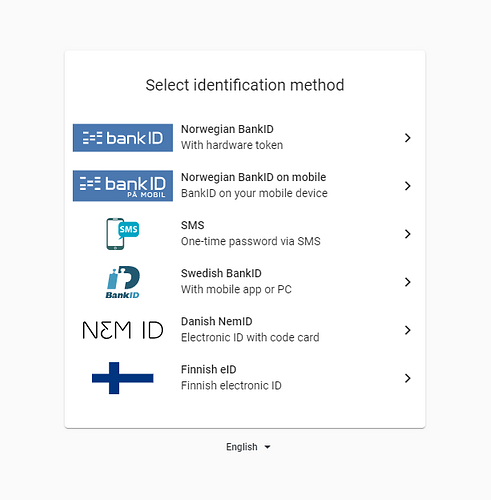 3. Create a sign order
When you create a signing order, signers will receive a notification by email or SMS with a link to the documents, and they will be able to sign using an electronic identity provider. Click here to see details on how to create a sign order:
https://developer.signicat.io/docs/sign-portal/creating-signing-order.html#step-1-get-started